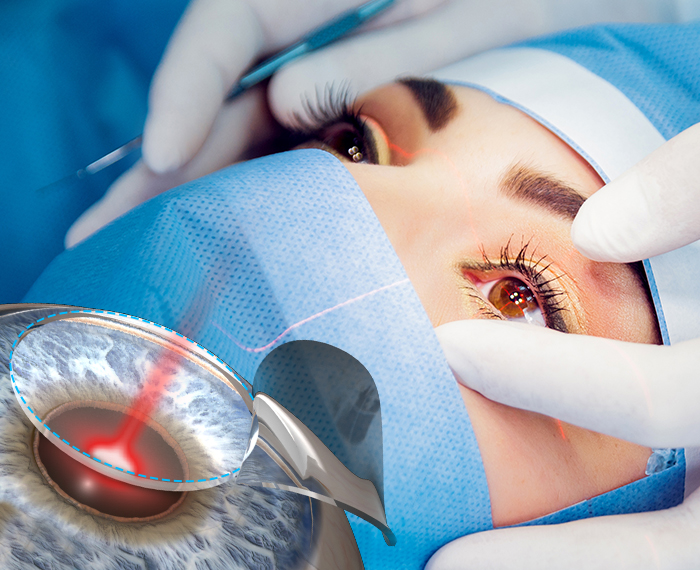 The word LASIK The LASIK method is actually the final form of the so-called lamellar refractive surgery techniques, which began in the 1949s and was perfected using laser technology. In this technique, it is essential to remove the epithelial layer located at the front of the corneal tissue with a device called a microkeratome or with a femtosecond laser (flap). Then, Excimer Laser performs the forming process in the middle layers and after this is finished, the flap is glued into place. Lasik method is a 2-step process consisting of flap formation and new shape of cornea with excimer laser.
How to tell if I am eligible for LASIK?
For this, you must first go through a very detailed eye examination. If you wear a lens, you must leave the soft lens 1 week and the hard and semi-rigid lens 3 weeks before the examination. The numbers should be accurately measured by drop and drop examinations. Then corneal topography and pachymetry, corneal thickness, wavefront measurement with aberrometer, pupillometer and pupil size are determined and eye structure is examined in detail. As a result of these examinations and tests, your doctor will decide whether you are suitable for the laser.